Powered for Patients is staffed by Eric Cote, a public policy expert and communications professional with deep experience in the disaster safety arena.
---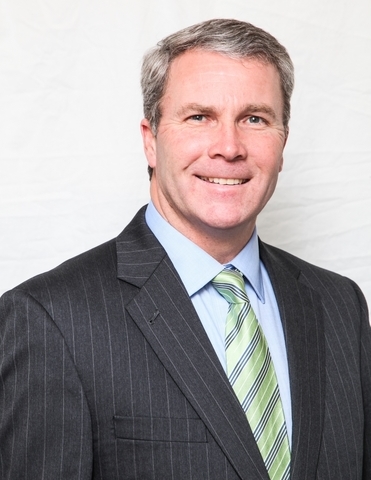 Eric Cote, Project Director
Eric Cote serves as the Project Director of Powered for Patients. In this capacity, he helps establish the strategic direction for the organization working with the Board of Directors and National Advisors, and leads development and implementation of Powered for Patients initiatives.
As a former senior advisor and press secretary to a governor and member of Congress, Cote has a strong understanding of public policy, media relations and message development. When joined with his passion for initiatives that promote safety, Cote's skills are a powerful combination.
Cote's work in creating national initiatives to tackle serious disaster safety and public health preparedness challenges has earned him a reputation as an innovative thinker and creative problem solver.
Cote's experience in the disaster safety arena began in 1999 when he helped turn the Oklahoma City bombing into a catalyzing event for a life-saving American industry. With the creation of the Protecting People First Foundation (PPFF), Cote and his team developed and led a national campaign on behalf of manufacturers of protective glazing technology.
Just two months after 9/11, Cote organized a Congressional hearing where PPFF bomb blast experts briefed members of Congress on the range of technologies available to protect windows in federal buildings.
In 2004, Cote teamed up with noted structural engineers from ABS Consulting to launch Project Safe Windows, a comprehensive research initiative to evaluate window damage in Hurricane Charley. The culmination of Project Safe Windows was the publication of Finding the Breaking Point, an acclaimed report authored by Cote and his colleagues that documented the success and failure of various window protection technologies in all four hurricanes that struck Florida in 2004. The report was peer reviewed by a noted structural engineer and was hailed by Craig Fugate, then the Director of Florida's Division of Emergency Management.
The depth of Cote's technical knowledge about window protection, coupled with his broader policy, media relations and communications capabilities, paved the way for his work with the noted disaster safety non-profit group FLASH®, the Federal Alliance for Safe Homes. Working on behalf of FLASH, Cote and research partners conducted extensive research campaigns for the Florida Division of Law Enforcement and the Florida Department of Community Affairs to help develop messaging around the protection of people and property from manmade and natural disasters.
Other players in the disaster safety marketplace tapped Cote for his expertise. Following Hurricane Katrina, the Pharmaceutical Research and Manufacturers of America (PhRMA) sought to develop an initiative to better coordinate the biopharmaceutical industry's response to major disasters. PhRMA retained Cote to help develop Rx Response (now called Healthcare Ready), which became a highly respected public-private partnership that was actively engaged in responses to Hurricanes Ike, Gustav and Sandy.
In 2012, Cote developed the concept for Powered for Patients and worked to bring the concept to fruition. In 2014, with funding from the U.S. Department of Health and Human Services, Office of the Assistant Secretary for Preparedness and Response (ASPR), Powered for Patients convened its inaugural stakeholder meeting in Washington, D.C. Since this initial funding, Cote has led several major Powered for Patients initiatives, including a FEMA-funded stakeholder engagement initiative with the Rhode Island Emergency Management Agency that culminated in the publication of Protecting Patients When Disaster Strikes, a playbook on safeguarding emergency power and expediting power restoration following major disasters.
Cote also led Powered for Patients' work with the American Hospital Association and the American Society for Healthcare Engineering which culminated in the publication of Roadmap to Resiliency, a white paper on advanced technologies and best practices to boost hospital resiliency by safeguarding emergency power. Cote is currently leading Powered for Patients' work in Florida to address lessons learned from Hurricane Irma.