In addition to direction from its Board of Directors, Powered for Patients is guided by National Advisors who bring a range of expertise that spans public health preparedness, emergency management, cyber security and critical infrastructure protection.
---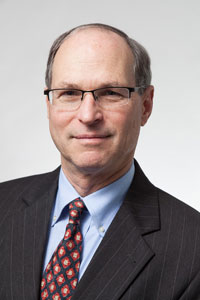 Paul N. Stockton, Ph.D., National Advisor for Cybersecurity and Infrastructure Resilience
As Powered for Patients' National Advisor for Cybersecurity and Infrastructure Resilience, Dr. Paul Stockton supports Powered for Patients activities in the area of infrastructure vulnerability assessment and development of action plans to strengthen critical infrastructure. Dr. Stockton also supports Powered for Patients as the organization expands its focus to address vulnerabilities in critical infrastructure sectors upon which healthcare facilities are heavily dependent. While safeguarding backup power and expediting power restoration for critical healthcare facilities is the core focus for Powered for Patients, the initiative also intends to address backup power reliability and prioritized restoration for water systems and wastewater treatment plants. After all, a hospital or other critical healthcare facility with a properly functioning backup power system could still be rendered inoperable if access to water and wastewater treatment is lost.
In addition to his role with Powered for Patients, Dr. Stockton is also the Managing Director of Sonecon LLC, a firm that provides economic advisory, security and risk-management services to international and national clients. Before joining Sonecon, Dr. Stockton served as the Assistant Secretary of Defense for Homeland Defense and Americas' Security Affairs from May 2009 until January 2013.
Dr. Stockton was twice awarded the Department of Defense Medal for Distinguished Public Service, DOD's highest civilian award. The Department of Homeland Security awarded Dr. Stockton its Distinguished Public Service Medal. Dr. Stockton holds a Ph.D. from Harvard University and a BA from Dartmouth College.
---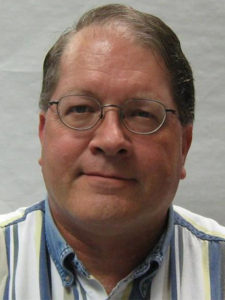 Peter Navesky, National Advisor for Temporary Emergency Power Planning
As Powered for Patients' National Advisor for Temporary Emergency Power Planning, Pete Navesky helps Powered for Patients develop strategies and tactical plans to address the deployment of temporary emergency power assets to impacted facilities.
Mr. Navesky brings deep expertise in temporary emergency power support to his advisory role with Powered for Patients. For 39 years, he worked for the U.S. Army Corps of Engineers (USACE), serving in a number of capacities over his nearly four decades of service before retiring in January 2020.
During his last 20 years with the Corp, his primary focus was supporting USACE's temporary power mission. In this capacity, Mr. Navesky provided overall leadership for the program and served as a liaison to FEMA's logistics division, which manages the federal temporary power program in close coordination with USACE.
Mr. Navesky was actively involved in many deployments of federal temporary power assets over the years. For the final 11 years of his service with USACE, Mr. Navesky served as a member of USACE's Permanent Cadre of Emergency Support Function #3 Team Leader, a group of senior officials that helps lead the Corps' response to disasters. In this capacity, Mr. Navesky was the "one door to the U.S. Army Corps of Engineers" for Emergency Support Function 3, coordinating any Federal and State requirements for public works and engineering-related tasks associated with disaster response.
Mr. Navesky earned a Bachelor of Science degree in Civil Engineering from Clarkson University and joined USACE shortly after graduation. He completed a graduate level program in Emergency Management and Systems Engineering from George Washington University.
Mr. Navesky has been supporting the work of Powered for Patients since the organization's inception in 2014.
---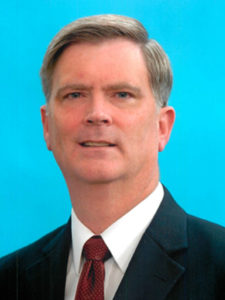 Brigadier General (Retired) John Heltzel, National Advisor for Black Sky Power Outage Planning
As Powered for Patients' National Advisor for Black Sky Power Outage Planning, John Heltzel helps Powered for Patients develop strategies and tactical plans to address the consequences of a black sky event that results in a widespread and long-term power outage of unprecedented proportion.
John is uniquely positioned to advise Powered for Patients on the impact of catastrophic power outages given his role leading Black Sky power outage planning and exercises for the Electric Infrastructure Security Council.
A catastrophic power outage scenario is expected to result in significant loss of life and could trigger a mass migration of Americans from an impacted area to unaffected sections of the country. In a black sky power outage, emergency power will become a scarce, life-sustaining critical resource.
John's expertise in black sky planning will enhance the ability of Powered for Patients to develop and refine plans for addressing scarcity of emergency power assets. John brings other highly relevant experience to his role as National Advisor. When serving as the Director of the Kentucky Division of Emergency Management, John oversaw one of the largest deployments of temporary federal generators following the 2009 catastrophic Kentucky ice storm.
Prior to his role leading the Kentucky Division of Emergency Management, John had a distinguished 33 year military career during which he commanded at the battery, battalion and regimental levels. In 2007, General Heltzel was selected to serve as the Deputy Commander/Assistant Adjutant General of Kentucky's Joint Force Headquarters where he directed the training of the Kentucky National Guard in direct support of the Homeland and Global Security Mission. John received his military commission in the Kentucky National Guard after graduating from Eastern Kentucky University in 1979.
---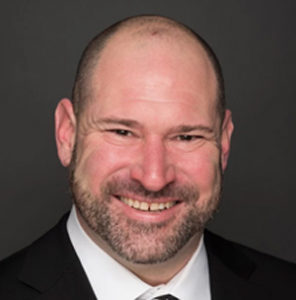 Dr. Chris Beck, National Advisor for Public Policy
As the National Advisor for Public Policy, Dr. Chris Beck will help guide Powered for Patients in its creation of policy positions and the development of engagement strategies with elected officials and policy leaders at the federal, state and local levels.
Dr. Beck brings deep technical and policy expertise to this important role, having served as the Staff Director for U.S. House of Representatives Homeland Security Subcommittee on Cybersecurity, Infrastructure Protection and Science and Technology. He also served as the Senior Advisor for Science and Technology for the Homeland Security Committee. These roles, coupled with his service over the past 11 years as Chief Scientist and Vice President of Policy for the Electric Infrastructure Security Council, have made him an expert in a number of homeland security and national defense related areas including critical infrastructure protection, cybersecurity, science and technology development, WMD prevention and protection, and emerging threat identification and mitigation.
In 2020, Dr. Beck worked closely with Powered for Patients Founder Eric Cote in co-authoring the Power Resilience Blueprint for America, a bold and far-reaching policy roadmap that addressed a number of emergency power vulnerabilities brought to light by the COVID-19 pandemic.  Among Dr. Beck's most significant contributions to the Blueprint was his deep understanding of how the Blueprint's recommendations to bolster emergency power preparedness would align with the infrastructure protection priorities of key Congressional committees and committee leaders. Dr. Beck earned a Bachelor's Degree in Physics from Montana State University-Bozeman and received his doctorate in Physics from Tufts University.
---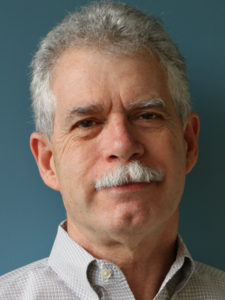 Jerry Rhodes, National Advisor for Public Health Preparedness
As Powered for Patients' National Advisor for Public Health Preparedness, Jerry Rhodes brings decades of front-line public health preparedness experience to the role.
Jerry recently retired from service as the Director of Preparedness and Crisis Response for the Association of State and Territorial Health Officials (ASTHO). In that position he led and directed the Association's response to large scale natural and man-made emergencies that threaten the public's health, as well as pre-incident planning, training and exercising.  Prior to that, Jerry served 20 years in the West Virginia Department of Health as the Deputy Director of the Office of EMS, Deputy Director in the Center for Threat Preparedness and Director of Public Health Emergency Preparedness. Before that he served as a firefighter/paramedic retiring from the Houston (TX) Fire Dept. with the rank of Captain. He holds a bachelor's degree in Applied Science and Technology and a Graduate Certificate in Field Epidemiology from the University of North Carolina.
As National Advisor for Public Health Preparedness, a key area of focus for Jerry will be helping Powered for Patients advance its work to improve situational awareness for emergency managers when emergency power at critical healthcare facilities faces a threat during power outages. Jerry will also help support Powered for Patients' work fostering closer collaboration between public health officials and emergency managers in the area of emergency power preparedness.